Carp care should always be any angler's focus when any capture is on the bank; keeping the fish in pristine condition for future anglers to enjoy is paramount, as well as the carp's welfare.
The Sabre Crib has been designed using a super-soft PVC waterproof material, ensuring that the fish are well protected while in it. The Crib itself has adjustable legs and mudfeet, ideal for those situations when you find yourself in a swim with uneven ground.
The Crib also has a protective cover for keeping your catch safe and well protected while setting up your scales or the camera for those all-important capture shots, and its lightweight and durable folding frame makes the Everlevel Crib perfect for transportation either on the barrow or carrying to a swim.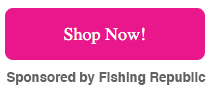 Like what you see?
Or buy a single issue