Making a name by utilising Bluetooth technology, each bite alarm head can seamlessly be paired to your mobile smartphone device or tablet, keeping you at the forefront of indication.
Do not fear if you feel these alarms may be a little too advanced for you and, like me, you would rather turn your phone off and fish in a more traditional manner. Each presentation case comes complete with a small receiver that offers a range of features, including individual lights, the ability to change tone and volume from the comfort of your own bivvy while also carrying out range tests.

Another unique selling point is that not only will it identify which alarm is going but it will actually tell you the direction of the line and how far it has travelled. Pointless, right? No! This is ideal for wary pick-ups and in particular when the storms roll in. Long gone are the days of wind bleeps and you having to keep getting out of your bag to check what's going on.
Each alarm unit is complete with the real trendy HALO system. As the natural light diminishes, an illuminated ring appears in the front of the alarm without the added expense and hassle of isotopes. Each presentation case comes complete with illuminating snag ears, referred to as (Lighthouse) in matching colours, red, green and blue. The K9s can be bought individually or in two, three, four and five-rod sets. (DM)
£192.79
FOR MORE DETAILS GO TO WWW.NEWDIRECTIONTACKLE.CO.UK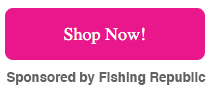 Like what you see?
Or buy a single issue