Sponsored By
Order the AVID CARP – ROAD TRIP BEDCHAIR online today!
Strong, lightweight and comfortable were the parameters set when the product development team set out to create a new bedchair for the dedicated modern angler, and they have done exactly that.
Weighing a miniscule 7kg, the olive green frame boasts three rock-steady legs found on the rest of the Avid bedchair range for a level night's sleep. This system allows you to easily set up camp on rocky, uneven terrain without the fear of sliding off your bedchair in the middle of the night. On top of the frame is a hard-wearing canvas outer trim that then boasts an extremely comfortable foam, fleece-lined mattress complete with built-in pillow. That's correct, you no longer have to take an additional pillow either, which reduces weight further.
Measuring 81 centimetres wide and 208 centimetres long, the Road Trips is suitable for anglers who wish to travel as light as possible but simply can't compromise on a high level of comfort and, let's be honest, why should we compromise? Thanks to a completely flat profile you can rest assured that a good night's sleep is on the cards.
Now the river season has opened, this is one piece of kit that I can see many an angler finding a use for. If you like to move a lot, do or don't use a barrow, and want to streamline your kit, then this is the kiddy for you.

FOR MORE DETAILS GO TO
£119.99
DAN MURRELL's VERDICT
"A fair priced item that is sure to gain instant success with roving anglers who travel light."
FIRST IMPRESSIONS 10/10
VALUE FOR MONEY 10/10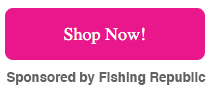 Like what you see?

Or buy a single issue