Okay, this isn't going to rock your world, but it's a very neat improvement on a product that most of us use on a regular basis.
I got one flush in the face once and it was as painful as I think I've ever known.The problem with most bungee straps is that the big plastic hook on them can, if they slip or malfunction, be a serious risk to your health.
This version, however, with its altogether safer connection, virtually eliminates any such risk. Simply wrap the 3m cord around the barrow and pull it into the lock. Like I say, not amazing, but extremely clever and handy all the same.(MC)
£9.99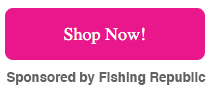 Like what you see?
Or buy a single issue