The assembly is quick and simple and takes just a minute to complete. Capacity is impressive, and when loaded correctly it's both smooth and well balanced to push along the bank.
As the name might suggest, the Trackta feels rugged and built to last. Oh, it also features a nice wide wheel with enough tread to be of proper use but it's not so chunky that it'll clog up with mud in winter.

Fox Trackta Barrow
RRP: £149.99
Website: www.foxint.com
Test period: Four months

PETE'S VERDICT
Performance: ★★★★★★★★★★
Value: ★★★★★★★★★★
A good-sized, well-balanced barrow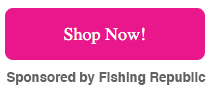 Like what you see?
Or buy a single issue