AVID CARP
TUNED BARROW
As you would expect from the ever-growing and impressive Avid stable, the Tuned Barrow boasts quality, with its unique design for transporting heavy loads over large distances. The unique handles allow you to adjust the barrow to suit your height, easing pressure on the user's back and shoulders, which is where injuries can commonly occur. It is these small yet invaluable features that make it both easier and less painful to push around any venue whether it be uneven or level ground. The two pockets either side of the wheel and large pannier are all compatible with the Tuned range of luggage and allow you to distribute weight evenly.
These are benefits of the barrow that editor Dan Murrell feels really separate this barrow from others. Fishing with a tendency to move in a flash, Dan believes that once you have tried and learned how to maximise this system it will be very hard to revert to a standard frame barrow. It is packed full of features, with its easy-grip handles and shorter legs to improve ground clearance, the pockets are a hard-wearing 600-denier fabric and complemented by a waterproof cover, keeping all your gear dry on those wet days when fishing from the barrow or storing essentials within it is imperative.
TUNED BARROW ORGANISER AND LUGGAGE
If you're anything like me, then being organised when out on the bank is essential to stay mobile or simply travelling light, having everything close to hand and knowing that things are organised for the appropriate situation. The Avid Tuned Luggage is perfect for this, all based on a set parameters of measurements, meaning that all the internal pouches and accessory bags can be stored away in carryalls in a neat and tidy fashion.
Everything in the Tuned stable has been designed to make life easier for you as an angler, with three main sizes in the range – small, medium and large. Having so many sizes and combinations available, there is something for even the most OCD (obsessive-compulsive disorder) angler. The entire range is constructed from a hard-wearing 600-denier fabric, and are fully lined, including a foam layer where it counts. Avid has gone above and beyond, right down to the last detail; the finishing touches are second to none. The strong branding and great attention to detail is expressed through the leather patches and zip pulls.
As well as incorporating all these brilliant features, the stunning Tuned luggage offers a material that is waterproof and tough, protecting all your tackle on the bank.
FOR MORE DETAILS GO TO
Shop here for the Barrow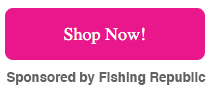 Shop here for the Luggage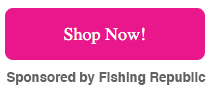 Like what you see?
Or buy a single issue