Sponsored By
See similar products like Blakes Krinella Baits online today!
Krinella Shelf Life
From £7.75
Sweet and fishy, the Krinella gets its name from the addition of krill and vanilla in this all-encompassing big-fish bait. With a complete nutritional package including milks, bird foods, paprika and micro sea snails, the Krinella not only offers valuable minerals, aminos and vitamins but it also has an awesome crunch to it! Available in 12mm, 15mm and 18mm and shelf life and freezer bait, this is a highly effective mix that the carp seem to readily accept.
Boilie Dip
£5.20
Simply dip your boilies and away you go with an instant boost of attraction. Supplied in a 250ml bottle, the boilie dip will last a fair few sessions, depending on how many times you have to recast, but with a complete flavour and attractor package to match the boilies this is a great addition to your armoury.
Paste
£2.99
Often neglected by many, paste wraps or baits can be deadly in close stalking situations or when float fishing among pads or along the margin. By adding them to cork balls you can immediately create an irresistible pop-up hook bait too. Produced in shelf-life form, this is another product that you might want to keep close to hand.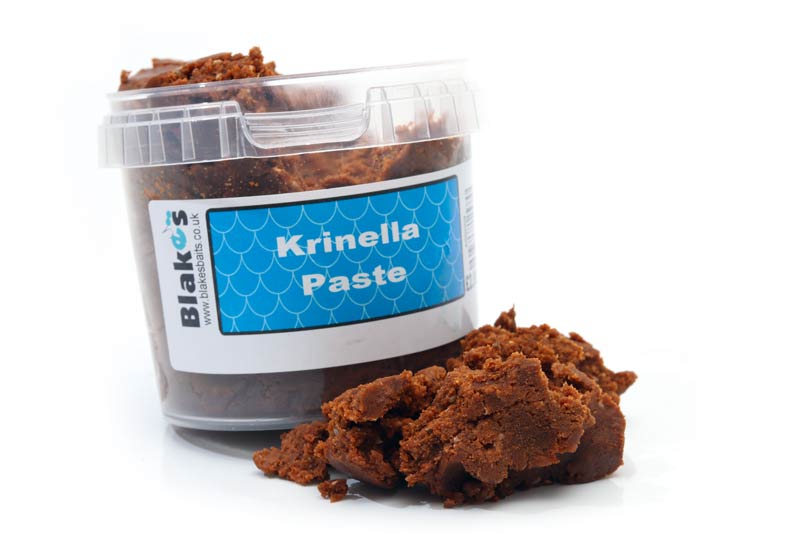 Pop-Ups
£5.49
Available in complementary matching colours or fluro tones, each of these purposely designed hook baits is formulated with the same attractor package found in the Krinella boilies. Allowing you to fish a wide array of presentations, these buoyant hook baits are suited to either fishing as single hook baits or over a scattering of matching boilies.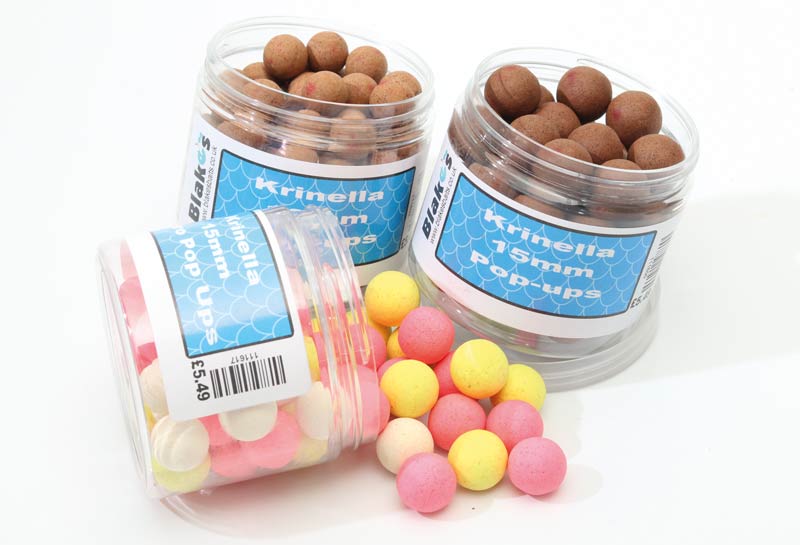 Power Lifter Pop-Ups
£6.99
Chod and stiff hinged rigs have always been better suited to the most buoyant bait you can stick on the end and after extensive testing the team is proud to bring to the table the Power Lifter hook-bait range. In testing, a 12mm bait kept a size 4 hook up for eight days. Now this may sound excessive but for those of you wishing to fish big-fish rigs and leave your rods out with confidence, these baits are the answer. They have also been boosted with a little extra sweetener.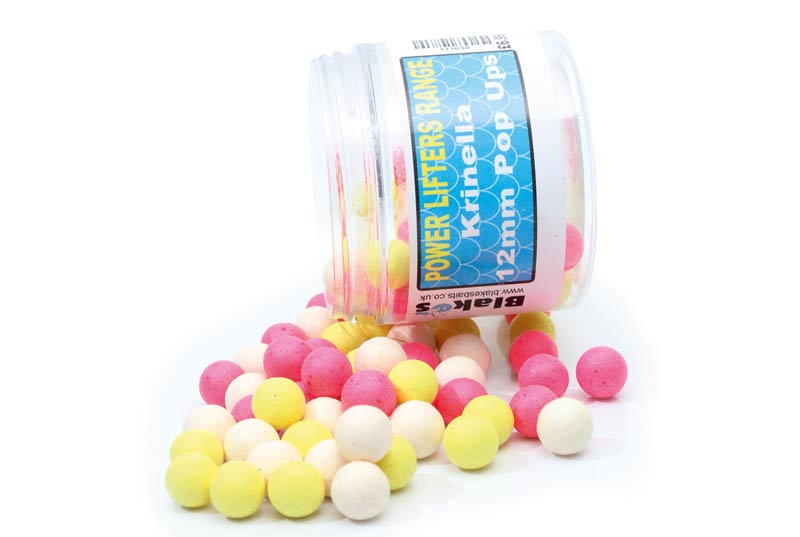 Hook Bait Booster
£4.99
This should be sprayed directly into your pot of chosen baits and then left for them to absorb the rich, thin liquid. Once immersed, your sprayed baits will emit powerful levels of attraction for hours.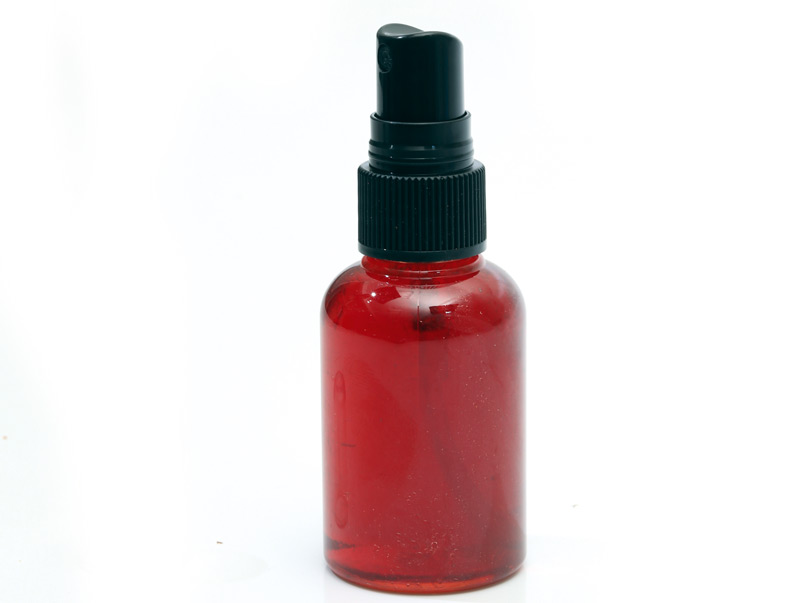 Wafters
£5.49
When fish are feeding finickily or cautiously a little wafter in a bag or fished over a handful of crumbed baits are favourite tactics of mine. Utilising cork dust within the Krinella base mix, these critically balanced baits are perfectly suited to being fished with a size 8 or 10 hook.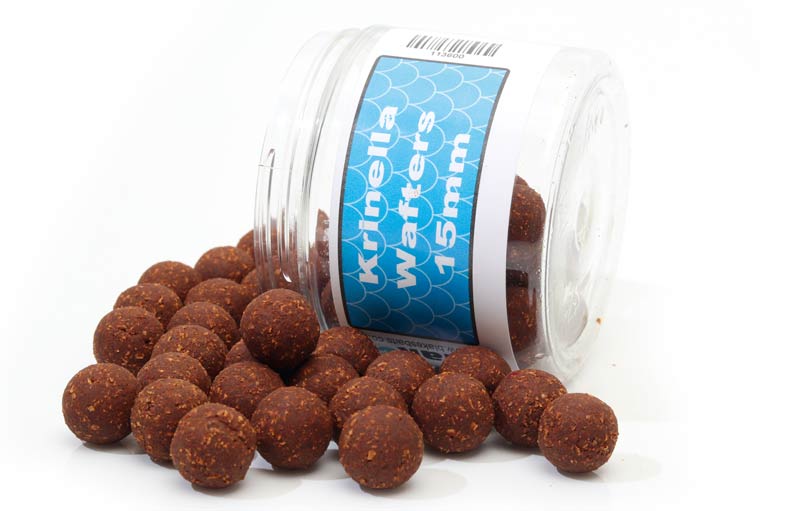 Hard Hookers
£4.99
With approximately 30 hook baits per tub, these have been purposely hardened so that when fishing a venue with prolific nuisance species present such as bream, tench or even roach, your hook bait can withstand this attention until it really matters. Available in 15mm and 18mm, these are the hook baits I would suggest should you want a bottom bait to stay out for any real length of time.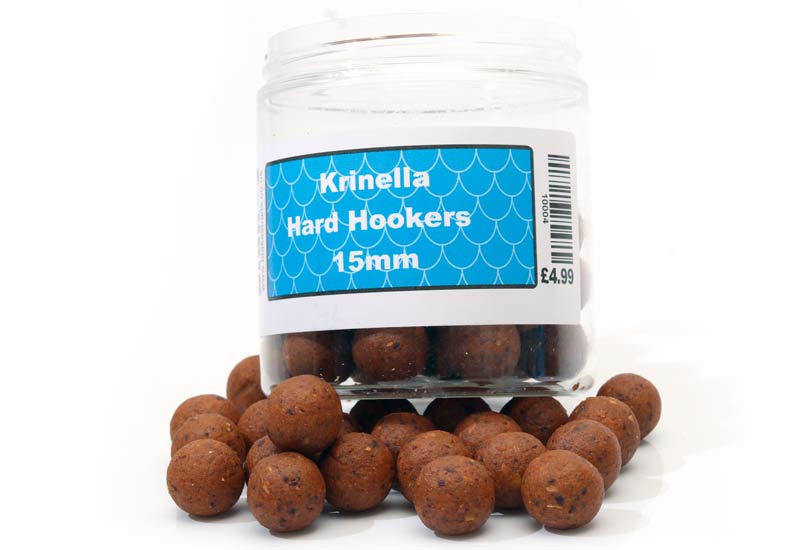 Boosted Dumbells
£3.99
Here's a product for those among you looking for something a little different when it comes to hook baits. With an existing boost of flavour, these are by far the most potent hook baits in the range. I really like the slender size of 14 x 18 millimetres, which offer an alternative dimension for fishing bottom baits in either solid PVA bags or over a spread of bait.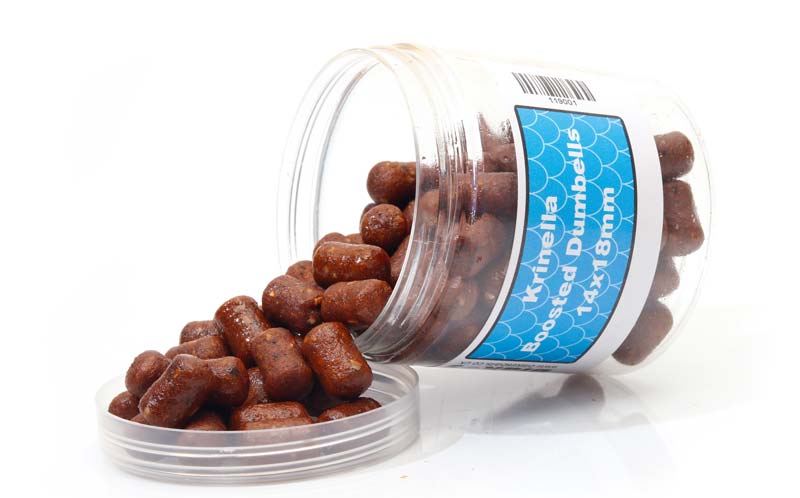 FOR MORE DETAILS GO TO WWW.BLAKESBAITS.CO.UK
Like what you see?

Or buy a single issue