RIDGEMONKEY
Following the popularity of the original Sandwich Toaster, the dedicated team of forward thinkers have hit back with a couple of new releases and here's what we thought.
CONNECT COMBI SET
£32.99
With bankside cuisine taking itself to new heights, I am seeing anglers take more and more cooking utensils, searching for the perfect à la carte meal. Well pots and pans are heavy but what about a pan that is cunningly two in one?
Enter the Connect Combi Set. This specifically designed two-pan cook system is a lightweight die-cast aluminium construction with a fluoropolymer non-stick coating. This prevents your food sticking and when washing up, a simple damp cloth is all that's needed. Bonus!
Sturdy handles can be removed easily to aid a more compact pack down size, perfect for getting it in your existing cool or cook bag system.
The pan can be utilised singularly with a lid, which is perfect for locking in that all-important heat to ensure a thorough cooking process while retaining flavour and moisture. However, by simply unhooking the pan you now have a dual set. A segmented compartment on the other side means you can keep items such as eggs or beans separate from your meat, or if a vegetarian option is preferred you can now cook for your culinary-challenged angling friend while you gorge on a big fat steak.
The Combi Set is available in both silver and black, so you can tie it in with your existing cooking utensils.
REVISED RIDGEMONKEY DEEP FILL SANDWICH TOASTER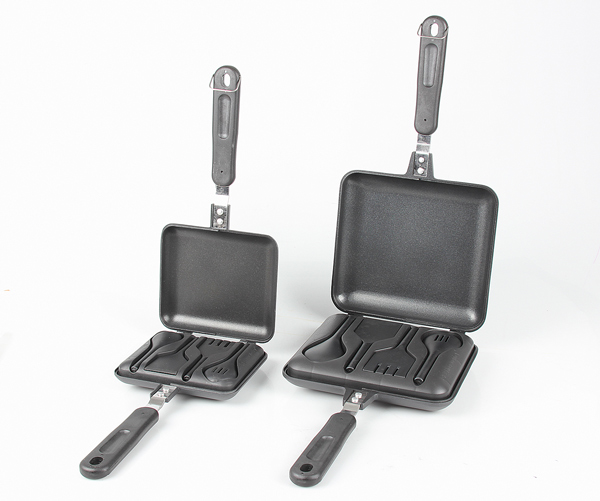 £16.99 and £24.99
"So what's so different?" I hear you scream. Well the Deep Fill Sandwich Toaster has had a revamp. Still available in standard and XL, they are now finished in this rather attractive near-black coloration.
The handles have also received attention, now sporting a stylish embossed RidgeMonkey logo and all-important remoulded non-slip finish. Also, and this is the biggest selling point in my honest opinion, after serious renegotiations with the supplier, RidgeMonkey is now proud to offer a full utensil set in every toaster at no extra cost. Now that's value for money! (DM)
FOR MORE DETAILS GO TO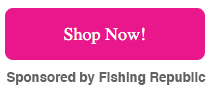 Like what you see?
Or buy a single issue